Team 1: Cerebral aging and Neurodegenerative diseases
About
Understanding the molecular mechanisms during cerebral aging and in neurodegenerative diseases remains a major challenge in the context of an increase of life expectancy.
In view of this, we develop a lemurian primate model (Microcebus murinus or grey mouse lemur) as a natural model of cerebral aging and Alzheimer's disease (AD). This prosimian, native from Madagascar, displays a lifespan of about 3-4 years in the field but can reach 13 years old in captivity. Several, but not all animals display, as they age, the pathognomonic lesions of AD: amyloid plaques (aggregation of Aβ peptides), aggregates of Tau protein, and even cortical atrophy. In addition, this primate model allows us to also induce, through gene transfer with canine adenoviruses, a Parkinson disease at early stages. Our studies encompass genetic, transcriptomic, transgenesis, histological approaches… as well as magnetic resonance imaging (MRI) and behavioural and cognitive aspects. Moreover, from biopsies, we develop cellular models (fibrobasts, neurons,…) to look at molecular pathways and to evidence new therapeutic targets.
Our studies have also allowed to better understand the role of Reg-1α, an inflammatory protein, which aggregates in the brain of AD patients, and which function is unknown. We have already described the neuro-developmental role of Reg-1α in the nervous system. Now, we focus on the molecular mechanisms linking this protein to AD lesions.
We studied the role of the hypothalamic hormones vasopressin (AVP) and oxytocin (OT) in the central nervous system and their therapeutic implications for a number of human diseases. These studies includes i) the Ca2+ signalling and Ca2+ homeostasis in magnocellular neurons and nerve terminals; ii) the electrical activity and spontaneous Ca2+ oscillations during normal and physiopathological conditions; iii) the physiology and fundamental aspects of Ca2+ signalling mechanisms in stem cells from different species (humans, murine and non-human primate animal models for Alzheimer's disease) and of different origin obtained under different experimental conditions. This approach will lead to the development of better tools (e.g. for accurate modelling of the disease, for drug discovery or for toxicity screening) and novel approaches for cell-based therapies by improving both the differentiating potential and survival of all types of stem cells after transplantation.
Recently we carried out an epidemiological approach to assess the determinants of cerebral aging and its heterogeneity across humans. We aim to better understand the role played by health behaviors (with a special attention to dietary behaviors) and metabolic factors on cerebral aging trajectories and their consequences in the elderly.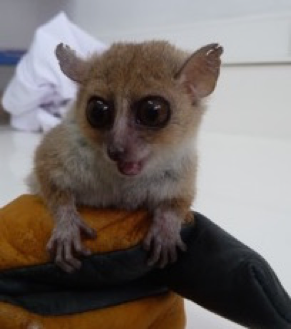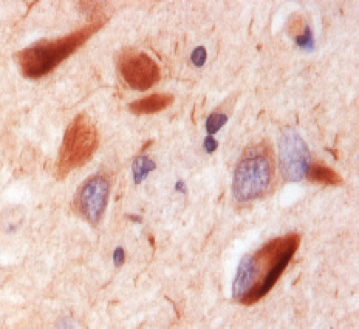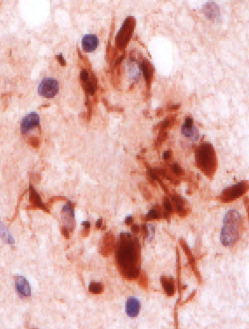 Team
Nadine Mestre-Francés, scientific officer
Study Director EPHE

Contact: nfrances(at)univ-montp2.fr

Phone: 04 67 14 42 52
Jean-Michel Verdier
Study Director EPHE

Contact: jean-michel.verdier(at)umontpellier.fr / jean-michel.verdier(at)umontpellier.fr

Phone: 04 67 14 32 91
Govindan Dayanithi
Research Director CNRS

Contact: gdaya(at)univ-montp2.fr
Christelle Lasbleiz
Lecturer EPHE

Contact: christelle.lasbleiz(at)umontpellier.fr

Phone: 04 67 14 93 47
Gina Devau
Neurosciences PhD

Habilitation à Diriger des Recherches

Lecturer University of Montpellier

Contact: gina.devau(at)umontpellier.fr

Phone: 04 67 14 48 30
Pascaline Fontès
Assistant Engineer University of Montpellier

Contact: pascaline.fontes(at)umontpellier.fr

Phone: 04 67 14 42 52
Marie-Christine Lebart
Lecturer EPHE

Contact: marie-christine.lebart(at)umontpellier.fr

Phone: 04 67 14 39 89
Françoise Trousse
Lecturer EPHE

Contact: francoise.trousse(at)umontpellier.fr / francoise.trousse(at)ephe.sorbonne.fr

Phone: 04 67 14 48 30
Anne Marcilhac
Lecturer EPHE

Contact: marcilhac(at)univ-montp2.fr

Phone: 04 67 14 48 30
Tasnime Akbaraly
Research Fellow Inserm

Contact: tasnime.akbaraly(at)inserm.fr

Phone: 04 67 14 33 85
Cléa Vincent
Technician UM (CDD)

Contact: clea.vincent(at)umontpellier.fr

Phone: 04 67 14 42 52
Joël Cuoq
Technician EPHE

Contact: joel.cuoq(at)umontpellier.fr

Phone: 04 67 14 33 87
Faustine Hugon
Technical Assistant EPHE (CDD)

Contact: fausthugon(at)gmail.com

Phone: 04 67 14 33 87
References
Trousse F, Poluch S, Pierani A, Dutriaux A, Bock HH, Nagasawa T, Verdier JM, Rossel M. (2015) CXCR7 Receptor Controls the Maintenance of Subpial Positioning of Cajal-Retzius Cells. Cereb Cortex 25 : 3446-57
Wada H, Dambly-Chaudière C, Kawakami K, Ghysen A. (2013) Innnervation is required for sense organ development in the lateral line system of adult zebrafish. Proc Natl Acad Sci USA 110:5659-64
Mestre-Francés, N, Nicot S, Rouland S, Biacabe AG, Quadrio I, Perret-Liaudet A, Baron T, Verdier JM. (2012). Oral Transmission of L-type Bovine Spongiform Encephalopathy in Primate Model. Emerg Infect Dis 18, 142–145
Acquatella-Tran Van Ba I, Marchal S, Francois F, Silhol M, Lleres C, Michel B, Benyamin Y, Verdier JM, Trousse F, and Marcilhac A. (2012). Regenerating Islet-derived 1 alpha (Reg-1 alpha) Protein Is New Neuronal Secreted Factor That Stimulates Neurite Outgrowth via Exostosin Tumor-like 3 (EXTL3) Receptor. J Biol Chem 287:4726–4739
Ayrolles-Torro A, Imberdis T, Torrent J, Toupet K, Baskakov IV, Poncet-Montange G, Grégoire C, Roquet-Baneres F, Lehmann S, Rognan D, Pugnière M, Verdier JM, Perrier V. (2011). Oligomeric-Induced Activity by Thienyl Pyrimidine Compounds Traps Prion Infectivity. J Neurosci 31:14882–14892